My MTP Trade Module will not show
If you have problems displaying your MTP Trade Module Panel. For example when you click on the MTP Trade Button and nothing happens, then it may be because there is another Panel on your NT8 Chart that is causing a conflict.

For example: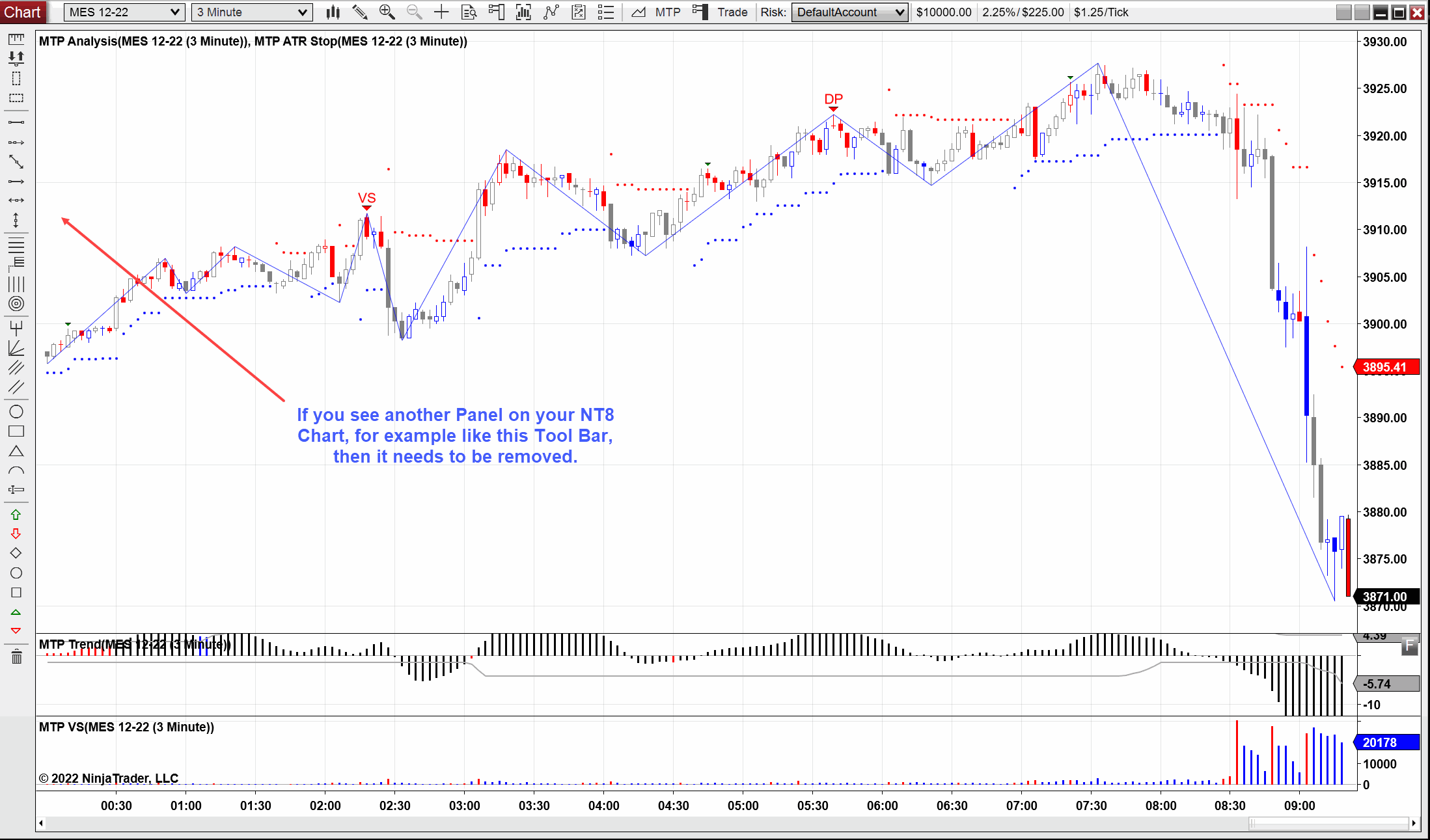 The solution is to remove this extra Panel, then the MTP Trade Module will appear when you click on the MTP Trade Button.

Sometimes, you may have added this other Panel onto your default Chart Template, so it will always appear when you open a new NT8 Chart. If this is the case, then you will need to remove this additional Panle and then re-save the Default NT8 Chart Templet so it only loads with a bare chart, with no additional Panels or tools.

I
f needed, please contact NinjaTrader support for guidance on how to achieve this.